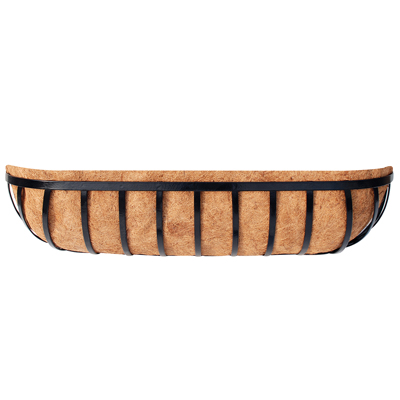 WALL TROUGH, 36" W/ LINER
This window basket has an elegant flat bar construction with a durable vinyl coating that is 7" wide by 7" the coconut liner is also included.

Dimensions: 7"L x 36"W x 7"H
Material: Metal

Wall Trough Care & Maintenance

Proper care for all wall trough should include the following important tips:

- The wall trough should be set up on a flat, level surface to ensure evenly dispersed pressure.
- If desired, the wall trough may be cleaned with mild soap and a soft bristle brush. DO NOT use bleach as this may affect the patina.
- To maintain the finish, we recommend spraying with a clear acrylic spray rated for outdoor use once a year.
SKU: BOCO72174
Free in store pick up. Local Kansas City delivery options available.