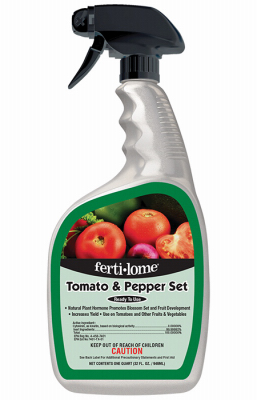 TOMATO PEPPER SET 32 OZ
VPG Fertilome, 32 OZ, Ready To Use, Tomato/Pepper Set, Makes Blossoms Set Fruit Despite Poor Weather, Nearly Every Blossom Will Produce Larger, Meatier, Tomatoes, Ripening Up To 3 Weeks Earlier, Speeds Harvest, Increased Yield, May Be Used On Tomatoes, Beans, Cucumbers, Eggplants, Melons, Okra, Peppers, Strawberries & Grapes.
SKU: FL10027
Free in store pick up. Local Kansas City delivery options available.