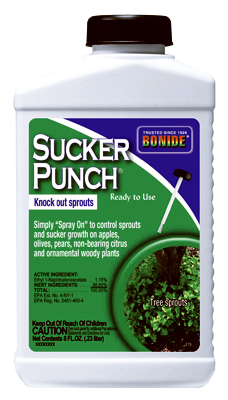 SUCKER PUNCH, RTU 8 OZ.
8 OZ, Ready To Use, Sucker Punch, Brush Top, Plant Growth Regulator That Stops Suckers Sprouting From Roots & Pruning Cuts Of Ornamental Trees, Fruit Trees & Other Woody Plants, Lasts 6 Months, Bush On Brush Top Applicator Included.
SKU: BON276
Free in store pick up. Local Kansas City delivery options available.