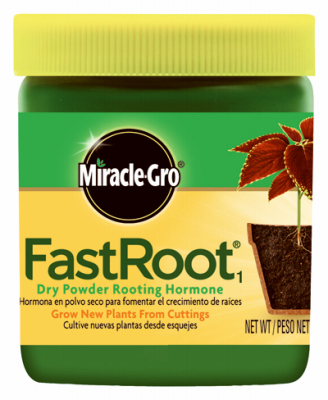 MIRACLE GRO ROOTING HORMONE 1.25
Miracle-Gro, 1.25 OZ, FastRoot Dry Powder Rooting Hormone, Grow New Plants From Cuttings, For Rooting House, Foliage, Tropical & Hardy Ornamental Plants, Use On Leaf, Greenwood & Softwood Cuttings, Take Plant Cuttings, Usually 4" To 6" Stem Cutting, From The Current Year's Growth, Simply Dip Stem Cuttings Into Powder & Plant Immediately In Moist Media, Active Ingredient: 0.1% Indole-3-Butyric Acid.
SKU: MG100645
Free in store pick up. Local Kansas City delivery options available.