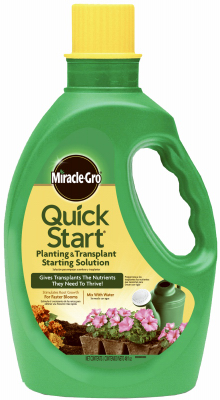 MIRACLE GRO QUICK START 48 OZ
Quick Start Liquid Plant Food, Promotes Strong Root Growth & Helps Prevent Transplant Shock, Simply Mix With Water When Planting, Great For Flowers & Vegetables, Guaranteed Not To Burn Tender Young Plants.
SKU: ST0556
Free in store pick up. Local Kansas City delivery options available.