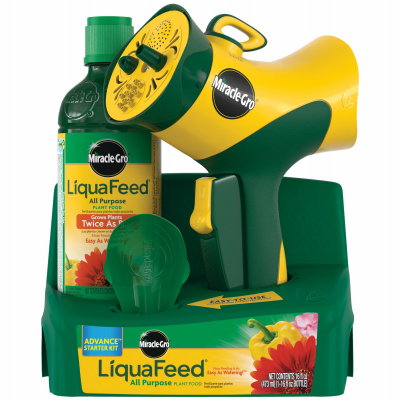 MIRACLE GRO LIQUAFEED STARTER 16
Miracle Gro, 12-4-8, Liquafeed Starter Kit, Comes With The Feeder & One 16 Oz Bottles, Easy To Use, Attach To Hose, Insert Bottle & Spray On To Feed & Water Plants, Automatically Mixes The Correct Amount Of Plant Food With Water, Bottle Empties In 15 Minutes So You Know When To Refill, Feeds At Even Rate Producing The Best Results, Guarantees Bigger, More Beautiful Plants.
SKU: MG101411
Free in store pick up. Local Kansas City delivery options available.