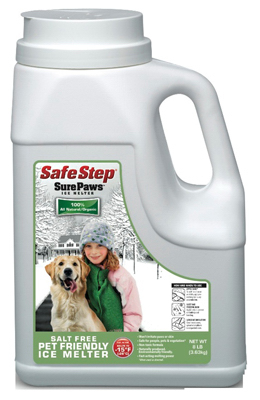 ICE MELT, SURE PAWS 8 LBS
Sure Paws, 8 LB, Ice Melter, 100% All Natural Organic Is Safe For Pets Paws & Skin, Safe For Lawns, Shrubs & Vegetation, Fast Acting, Leaves No Powdery Residue, Melts Down To -15 Degrees Fahrenheit To -26 Degrees Celsius, Jug.
SKU: ICEM56708
Free in store pick up. Local Kansas City delivery options available.