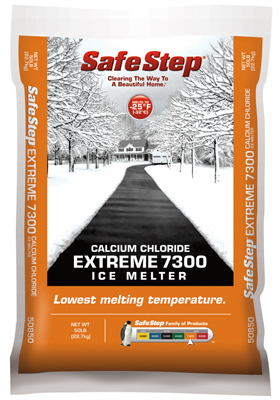 ICE MELT, SAFE STEP 7300 50LB
Safe Step Extreme 7300, 50 LB, Calcium Chloride Ice Melter, Melts Ice & Snow Down To -25 Degrees Fahrenheit, Instantly Generates Heat, Starts Melting Immediately, Penetrates Ice More Deeply, Safe When Used As Directed On Air Entrained Cold Weather Concrete That Is At Least 1 Year Old, Won't Leave Powdery Residue.
SKU: TV50850T
Free in store pick up. Local Kansas City delivery options available.