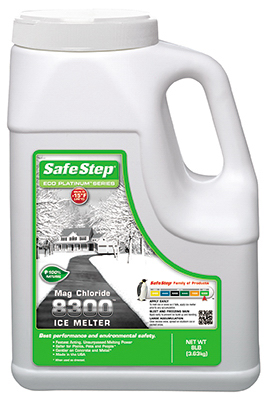 ICE MELT, SAFE 8300 8LB SHAKER
Safe Step Extreme 8300, 8 LB, Magnesium Chloride Ice Melter, Melts Effectively Down To -15 Degrees Fahrenheit, Less Harmful To Vegetation, Safe To Handle, Won't Burn Or Irritate Skin When Used As Directed, Safe On Concrete, Won't Leave An Oily Residue Or Cause Tracking Problems, Jug.
SKU: TV53808
Free in store pick up. Local Kansas City delivery options available.