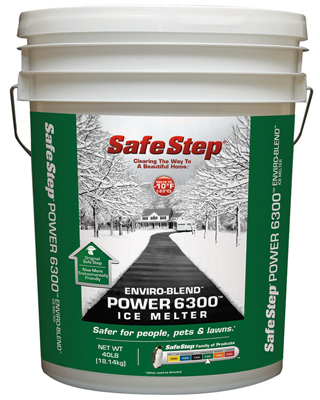 ICE MELT, SAFE 6300 40LB PAIL
Safe Step Power 6300 Enviro Blend, 40 LB Premium Ice Melter, Safe To Handle, Will Not Harm Skin, Non-Toxic To Children & Pets, Will Not Damage Shrubs, Grass, Vegetation, Carpets, Floors, Leather Or Shoes When Used As Directed, Melts Effectively Down To -10 Degrees Fahrenheit, Pail.
SKU: TV56840
Free in store pick up. Local Kansas City delivery options available.