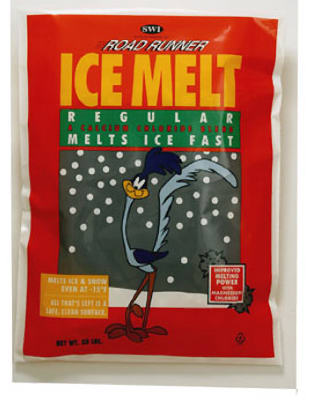 ICE MELT, ROAD RUNNER 20#
Road Runner, 20 LB, Premium Ice Melt, Blend Of Calcium & Magnesium Pellet, Potassium & Sodium Chlorides, Melts Down To -15 Degrees Fahrenheit, Starts Melting Process Upon Impact, Safe On Concrete Driveways, Sidewalks & Steps When Applied As Directed, Colorless, Odorless & Does Not Track, Safe For The Environment & Vegetation, Requires Fewer Applications Than Rock Salt, Bag.
SKU: SWICRR20
Free in store pick up. Local Kansas City delivery options available.