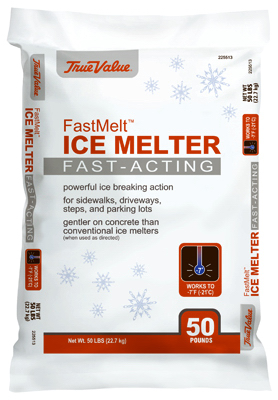 ICE MELT, FAST MELT 50LB
True Value, FastMelt, 50 LB Bag, Ice Melter, Contains Sodium Chloride and Magnesium Chloride, Formulated With Powerful Ice Breaking Minerals To Quickly Penetrate & Melt Ice Effectively Down To -7 Degrees Fahrenheit, Safe For Air Entrained Cold Weather Concrete That is At Least 1 Year Old When Used As Directed, Poly Bag.
SKU: NAS52050
Free in store pick up. Local Kansas City delivery options available.