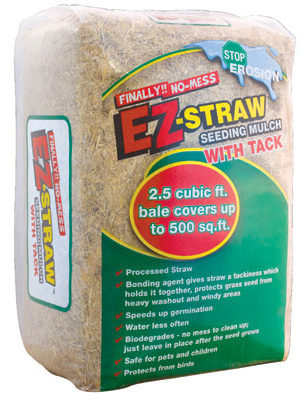 EZ STRAW, SEEDING MULCH 2.5 CF
EZ Straw, 2.5 CUFT, 500 SQFT Coverage, Seeding Mulch, With Tack, Prevents Soil Erosion & Seed From Washing Away, Speeds Up Germination, Watering Less, Biodegrades, No Mess To Clean Up, 16" x 10" x 24", Bale.
SKU: RH162270
Free in store pick up. Local Kansas City delivery options available.