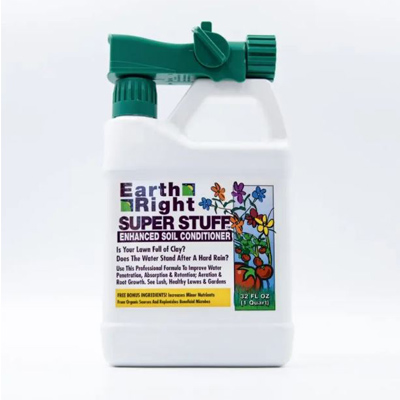 EARTH RIGHT SUPER STUFF RTU QT
Used over time, Earth Right Super Stuff will help turn your heavy clay soil into rich earth that will enhance lawn and plant growth, and will increase drainage within weeks of application.
SKU: ER021
Free in store pick up. Local Kansas City delivery options available.