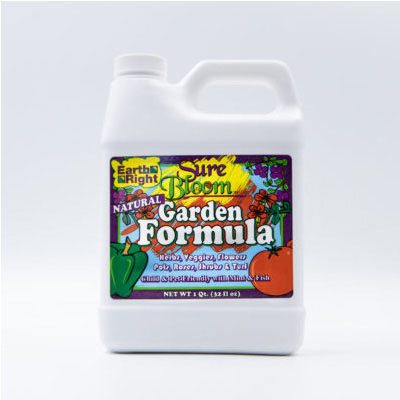 DYNA GREEN SURE BLOOM NATURAL QT
Sure Bloom & Sure Bloom Natural(R) contain the finest nutrients for your plants and garden. These unique formulas which contain natural and organic ingredients will enhance the productivity and growth of your plants. While many products can burn or kill your plants, Sure Bloom(R) is designed to safely enhance the growth, beauty, and productivity of your plants and vegetables.

With Sure Bloom(R) and Sure Bloom(R) Natural you can have a green thumb without having to worry all the time. These formulas are especially great for containers, around trees and shrubs and in garden beds.
SKU: HUM1032565
Free in store pick up. Local Kansas City delivery options available.