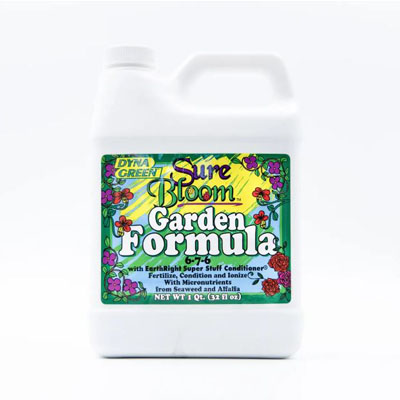 DYNA GREEN SURE BLOOM 6-7-6 QT.
Dyna Green Sure Bloom contains the finest nutrients for your plants and garden and are especially great for containers, around trees and shrubs and in garden beds. They do not make the soil salty like some commercial fertilizers. The Earth Right conditioner extends the life of the mix in containers and helps keep your beds loose.

6-7-6
SKU: HUM10324600
Free in store pick up. Local Kansas City delivery options available.